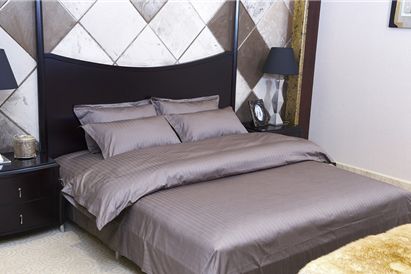 It is undeniable that technology has always been regarded as a prerequisite for strong countries and strong enterprises. In recent years, many home textile companies have opened up technology production lines. Whether they are cooperating with the college to research and develop technology fabrics or develop functional home textile products, they all hope to have a share in the technology market. However, some entrepreneurs report that there is a dilemma that technology products are not applauded. When an enterprise introduces a new technology product, its function and function are very good selling points, which can attract the attention of many consumers and their peers. However, what is the real sales situation? Only companies know that they are cool and warm. As an authoritative media, we hope to listen to multiple opinions, give real feedback to enterprises, and guide the industry to conduct more in-depth thinking.
The Outline of the 12th Five-Year Development Plan of the Home Textile Industry puts forward specific requirements for the development of the home textile industry in the future: to innovate products for all kinds of consumer groups and different levels of consumption, increase product variety, enrich patterns, and improve product functions. Increase investment in functional products, especially composite functional products, and vigorously promote the marketization of functional products to meet the growing diversity of consumer demand. As a result, R&D has been strengthened to enhance the industry's ability in scientific and technological innovation, and the development of various functional fiber products has become one of the key projects for the development of the home textile industry.
In response to the planning requirements and the judgment of the company on the market direction, in recent years the company has increased its investment in science and technology and paid more attention to the development of functional fabrics and functional home textile products. In the "Textile Light" Science and Technology Awards 2012, about 6 home textile projects were listed; at the 2012 China International Home Textiles Show (Autumn and Winter), several well-known brands showcased home textiles that release negative ions and benefit human health. New products; Professional functional home textile brands have made great achievements at the show in recent years. Dream Lily, Neumann, and Saino are competing in the same stage and each shows their best.
However, compared with the prosperity at the show, functional technology home textiles appear to be relatively mediocre in the real market, with many good people and few people. What is the cause of this? Why do consumers see more and buy less? What are the consumption characteristics of consumers who buy functional home textile products? With these questions, the reporter interviewed some consumers.
One-time consumption is due to little effect
In the eyes of many consumers, functional home textile products and health products have been equated. In health-conscious today, consumers often have high enthusiasm for functional home textile products at the beginning, and are willing to try to buy, but perhaps the over-promotion of shopping guides, consumers have placed high expectations on such products, and once With no obvious effect, they will immediately give up and no longer purchase. The effect is not so obvious that functional home textile products have become one-time consumer products, and few people are willing to repeat purchases.
Ms. Xiao said: "I used to have a memory pillow because my cervical spine didn't work, but I didn't feel comfortable using it and it didn't have any noticeable effect."
Ms. Zhou had spent more than 300 yuan to buy a functional pillow, but after only using it for a time, she put it on the shelf and asked why. She said: "Not enough comfort, it seems that only when lying down is the best, but no one can guarantee it. Keep a posture during the rest of the night." In view of this, she did not have the will to buy again.
Among the consumers interviewed, consumers who have had experience in purchasing functional textile products are highly motivated. They are eager to improve or treat symptoms such as cervical and lumbar discomfort. The high price is prohibitive, which is one of the important reasons for the large sales volume of functional pillow cushions. After all, the price of pillows is naturally cheaper.
Ms. Wang, who is currently renovating, told reporters: "Pillows are very important for sleep and good health. Recently I saw special pillows for special effects. But before I had a failed purchase experience, I don't know whether these pillows are really As effective as propaganda, the function mattress of the same brand should be 4,000 to 5,000 yuan for a thin one and 10,000 yuan for a thicker one, so that the price is unbearable to consumers. More importantly, it is not known to be such a high price. Whether the price is equal to its effectiveness."
Today's consumers are not condescending to spend in order to improve their physical condition and health index. What they are most worried about is that they spend a lot of money but do not receive corresponding returns. The summer ** who spent 500 yuan to purchase a magnetic therapy pillow for a family member who was hospitalized said that the effect of the pillow is not significant, the use is not comfortable, and the propaganda is too complicated, and it is difficult for consumers to understand exactly what the product is used in the end. The raw materials and technology, so she does not want to buy functional products more easily.
Zhang, who also no longer trusts functional products because it has no effect, told reporters: "Most of the functional products are now well-developed concepts, and lack of substantive verification. Consumers can't understand and gain experience except for purchasing. Feelings will be considered later unless you listen to familiar friends and experience the special effects of such products."
In the consumer group who used memory foam pillows, 80% of people eventually gave up the use of functional pillows and returned to ordinary buckwheat pillows. According to Ms. Xi who has a professional background in textiles, most functional pillows use wave and arc shapes. In fact, they do not produce the best results because many consumers are not used to such shapes.
Low coverage leads to weak brand awareness
In the interview process, most consumers have shown that their brand awareness of home textile products is not strong. Most people do not remember the brand of the product they purchased, but they can remember the purchase channels. Among them, higher-priced products are usually purchased at store counters and home stores such as Tellus, while functional pillows below RMB 300 are purchased at supermarkets or Taobao.com.
A middle-aged consumer, Ms. Zhang, said in an interview: "I had a lumbar spine surgery last year. After surgery, doctors recommended the use of a moderately soft mattress. After several comparisons, I purchased a Japanese brand—Farten's memory foam mattress. A thin layer of more than 4,000 yuan, although the price is high, but for the professional brand of health products is still more trust." Such a sense of trust, from the brand's high coverage and consumer purchase and use of experience. In most of the high-end shopping malls in Beijing, you can see the figure of the Fateng brand. Consumers have the idea that "anytime you have any questions, you can always find the business to further communicate". For those brands with few counters that allow consumers to "be unfamiliar", they are relatively cautious when buying, and it is difficult to remember the brand name, reducing the chance of secondary purchases.
Chen Yu, who has been troubled by cervical discomfort, told reporters: "At the beginning of this year, I just bought a pair of memory foam pillows at Sanlitun SOHO. There is a brand from Sweden – Tapore. Before that, I did not know this brand, but After trying it out in the store, I felt very comfortable and bought it. It has been used until now and it feels good." It is reported that the price of a pillow in Taipu is about 800 yuan to 1,500 yuan, categorized according to size and effect. Because of its independent stores, good service attitude, and good feelings after use, consumers can easily remember the brand name.
In the survey, the reporter also found that there are "exotic monks chanting the scriptures" in the area of ​​functional home textile products. Compared with domestic brands, consumers are more likely to believe in international brands, even brands that were not previously known, as long as Identity comes from a country in Europe, and consumers are willing to try expensive prices.
Why do consumers prefer to trust foreign brands? "The quality of domestic brands is uneven and lacks specifications. I searched memory foam pillows on Taobao. The cheapest is only 50 yuan, while the expensive one is as high as 500 yuan. The difference of about 10 times makes it difficult to judge the difference. The authenticity and the difference between them." A consumer reluctantly explained the purchasing psychology of "Chong Yang."
Bubble Fabric,Yarn Dyed Fabric,Cationic Fabric,Solid Dyed Fabric
CHANGXING YONGXIN IMPORT AND EXPORT CO.,LTD , https://www.cxyxfabric.com